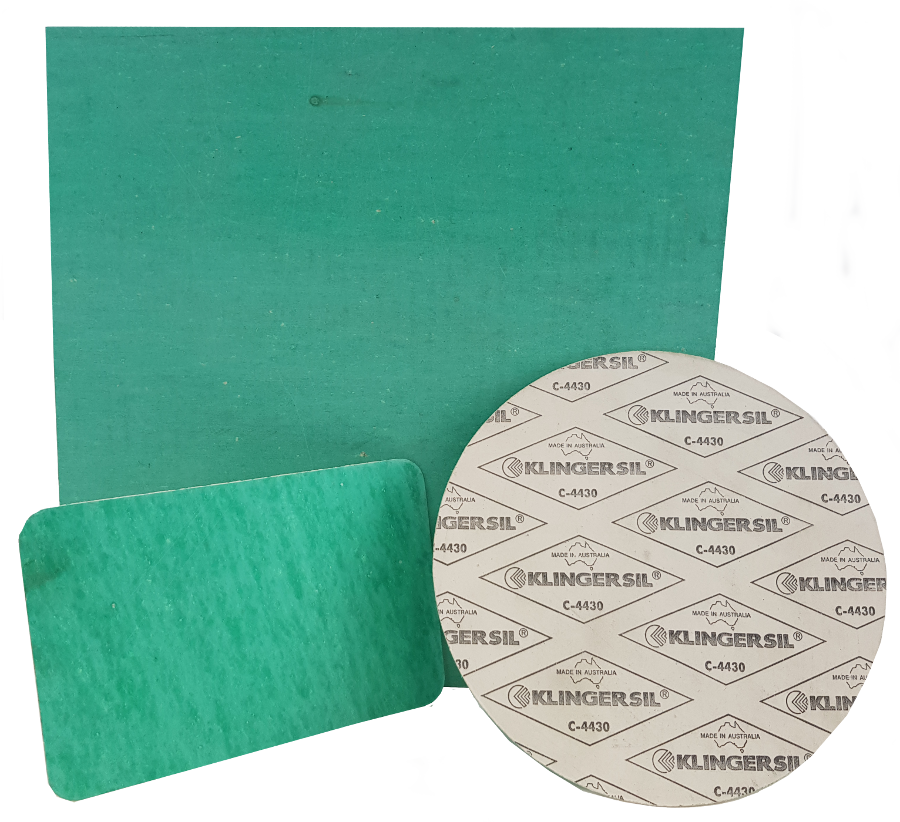 Looking for somewhere to purchase Klingersil C4430 Compressed Fibre Gasket Sheet online?
Look no further. Swift Supplies has just added a this market leading grade of general purpose
jointing to our ever expanding range of gasket and sealing materials and it's available to buy
right now.

Theres no denying that this grade of gasket sheet is one of the most popular jointings
in the industry. Manufactured from a proprietary combination of synthetic and glass
fibres with a nitrile butadiene rubber (NBR) binder, the C4430 grade is a truly versatile,
general purpose sealing material.



What's makes Klingersil C4430 a general
purpose gasket material?
The C4430 grade of Klingersil compressed fibre jointing has been specifically
manufactured to perform reliably in a wide range of applications. It's unique
combination of fibres and nitrile binder give it excellent resistance to air,
water, fuel, oil, gas and a wide range of chemicals. At pressures of under
40 bar, it can handle temperatures of up to 250ºC. It's also got some serious
credentials. C4430 has received over 10 different certifications proving it's
been tested and passed the standards required of a whole heap of regulatory
bodies. These include certifications for use with oxygen, gas and drinking water.
So when we say general purpose, we mean it.
Basic Technical Data for Klingersil C4430

Colour
Green one side, White One Side
Compressibility
9%
Recovery
50%
Density
1.75 g/cm
Dielectric Strength
21.3 kV/mm Average
Thermal Conductivity
0.42 W/mK
What sizes of C4430 can I buy online?
At the moment, Swift Supplies is offering the full range of standard thicknesses in handy 495mm square sheets. We've found these sheets are big enough to create custom sized gaskets for the majority of applications, however larger sheets are also available, we just havent got around to listing them on our website just yet. However if you are interested, simply contact us.