Like many people, we have a few old objects lying around the house that have seen better days. One of them was an old sand anchor that had been lying out in the yard for many years. Being exposed to the weather and elements for that long took its toll. The anchor had visible rust and wasn't looking that great.
Rather than bin it, we decided to use some of our metal coating sprays to give it a new lease on life. This post explains what we did, what we used and shows you the result.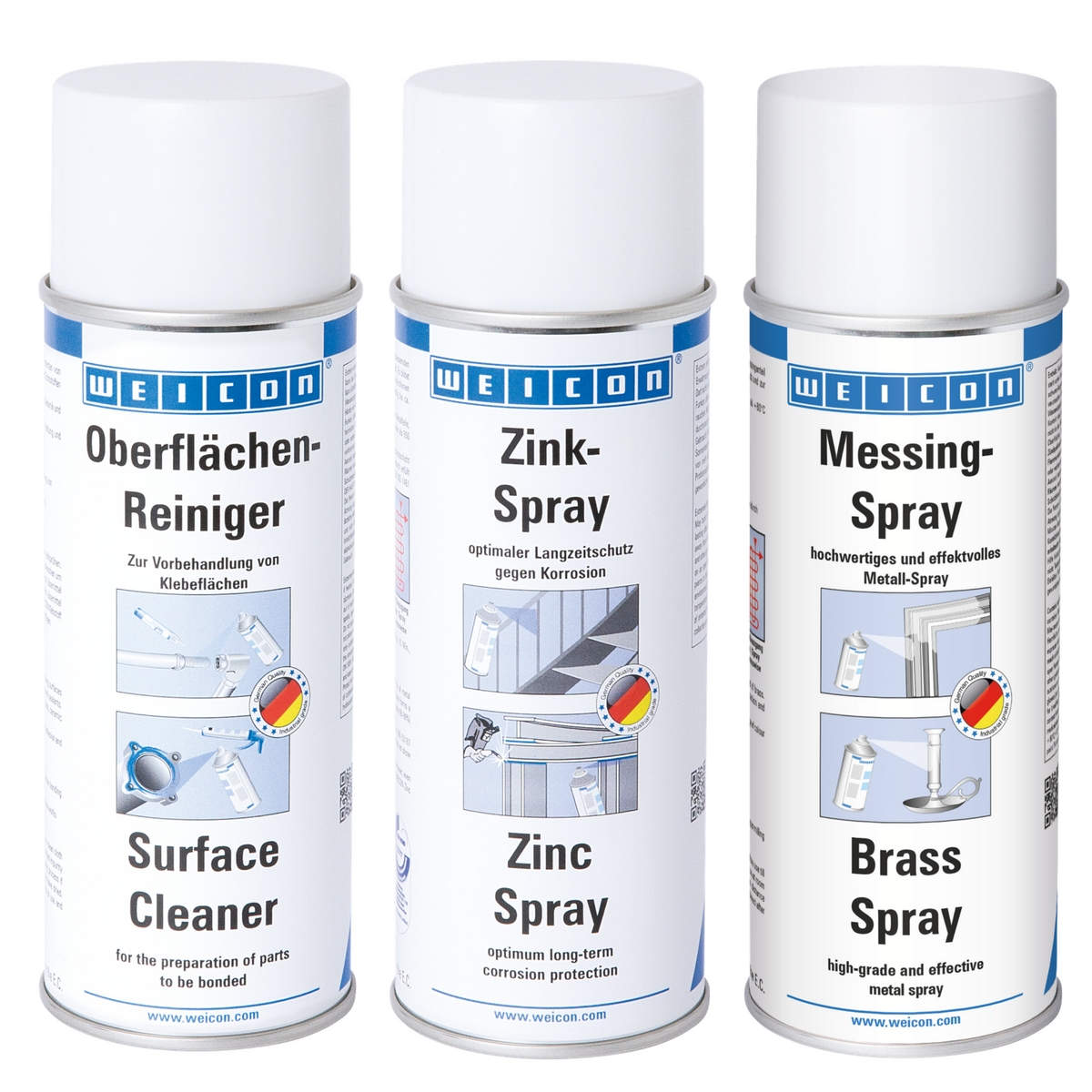 Products Used for this Project
Cleaning the anchor
The first step was to clean the anchor. It had been outside for years and had a decent coating of dirt, dust and grime on it. We decided to go with Surface Cleaner Spray for this step for a few reasons:
It's an effective cleaner that easily removed caked on dirt.
It evaporates away without leaving behind any residues that could interfere with the coating sprays.
It's fast, simple and easy to use. We didn't want to muck around with a liquid cleaner given the shape we were working with.
For these reasons, the cleaning process was really quick. We just sprayed on the Surface Cleaner and gave the anchor a quick once-over with a clean rag.
Priming the surface / coating with Zinc Spray
With the cleaning done, we decided to first apply an undercoat of Weicon Zinc Spray. There were a few reasons for this. Namely;
The surface of the anchor was a bit rough. An undercoat with some Zinc Spray would help smooth out the finish a little.
We knew the restored anchor would be put outside. Brass Spray has good corrosion protection. The protection provided by Zinc Spray is exceptional. Our Weicon Zinc Spray is based on zinc flakes, rather than pellets, which means it provides a great barrier against rust, and a solid surface for further coatings.
Zinc Spray is a strong bonding metallic spray that provides a great surface for the Brass Spray to be applied to while reducing the risk of flaking.
Applying the Zinc Spray was simple. We tried to apply in cross-coats as much as possible but, as you'll see in the video above, it was difficult in some parts. The shape of the anchor was to blame here. Luckily, the result was a decent, consistent coating.
We did leave the anchor overnight before we moved it just to make sure that the coating was fully dry. This was probably overkill as Weicon Zinc Spray hardened after about 12 hours.
Applying the Brass Spray coating.
Around a week later, we got around to finishing the project off. This was almost a repeat of the last step only this time we used our Weicon Brass Spray.
Once again, application was easy. We again tried (and largely failed) to cross-coat and keep the coating as even as possible. Despite our lack of spray painting skill though, the result was a decent, even finish and an anchor with a real brass like appearance.
Weicon Brass Spray is hardened after about 4-6 hours so we could do both sides of the anchor in the one day (we probably left it for about 8 hours before moving it).
Final Result.
Overall, we're pretty happy with the way the anchor ended up. Going from a battered, weathered old thing to a totally restored look in three easy steps was a nice result.
This is largely thanks to the products we used (not any special skills on our part). The Surface Cleaner did its job quickly and easily while the Zinc Spray was simple to apply and served as a great undercoat. The Brass Spray is, of course, what everyone will see so its appearance was critical.
To us, it looked like real brass which makes sense as it contains just over 50% of metal in its finish. It probably helps that Weicon Brass Spray is also made with real brass pigments that are 99.9% pure brass.
Our Brass Spray has good abrasion resistance once dry and can be used on objects stored either indoors or outdoors. That made it a perfect choice for this as the newly restored anchor has since been hung from a wall outside. We hope it keeps its new-found looks for years to come.
More Information
If you'd like more information on anything to do with this project or the products we used, please don't hesitate to contact us. We'll be happy to assist with identifying the best products for your projects, jobs and applications.