Swift Supplies are very happy to welcome Weicon Cleaner Spray S to our range. Available in convenient aerosol form, German-made cleaning spray is exceptionally powerful.
This industrial cleaning and degreasing spray is designed to quickly and effectively clean heavily soiled components. It is perfect for preparing parts that are to be bonded or sealed with adhesives and is also very good at cleaning machine parts and other greasy surfaces. It will quickly remove oil, grease and even gummy adhesive residues.
One special feature of Cleaner Spray S is it evaporates. After its done its job, this cleaner will evaporate away leaving no messy residue behind.
Where It's Used
Though it's new to Swift Supplies, Cleaner Spray S has been used around the world for years. Some of the more common uses for this cleaning spray include:
Cleaning machine parts and surfaces
Cleaning brakes and gears
Degreasing oily surfaces
Cleaning surfaces before they are bonded
Preparing surfaces to be primed or painted
Cleaning O Ring Cord before the adhesive is applied
Cleaning parts that will be sealed with silicones or elastic adhesives
Cleaning oily or greasy surfaces on boats and ships
Cleaning automotive parts and components
Cleaning work surfaces, benches and tools
Removing Corro-Protection Spray when desired
Many, many more areas in the automotive, DIY, industrial, mining, engineering, facilities maintenance, marine, transport and energy sectors.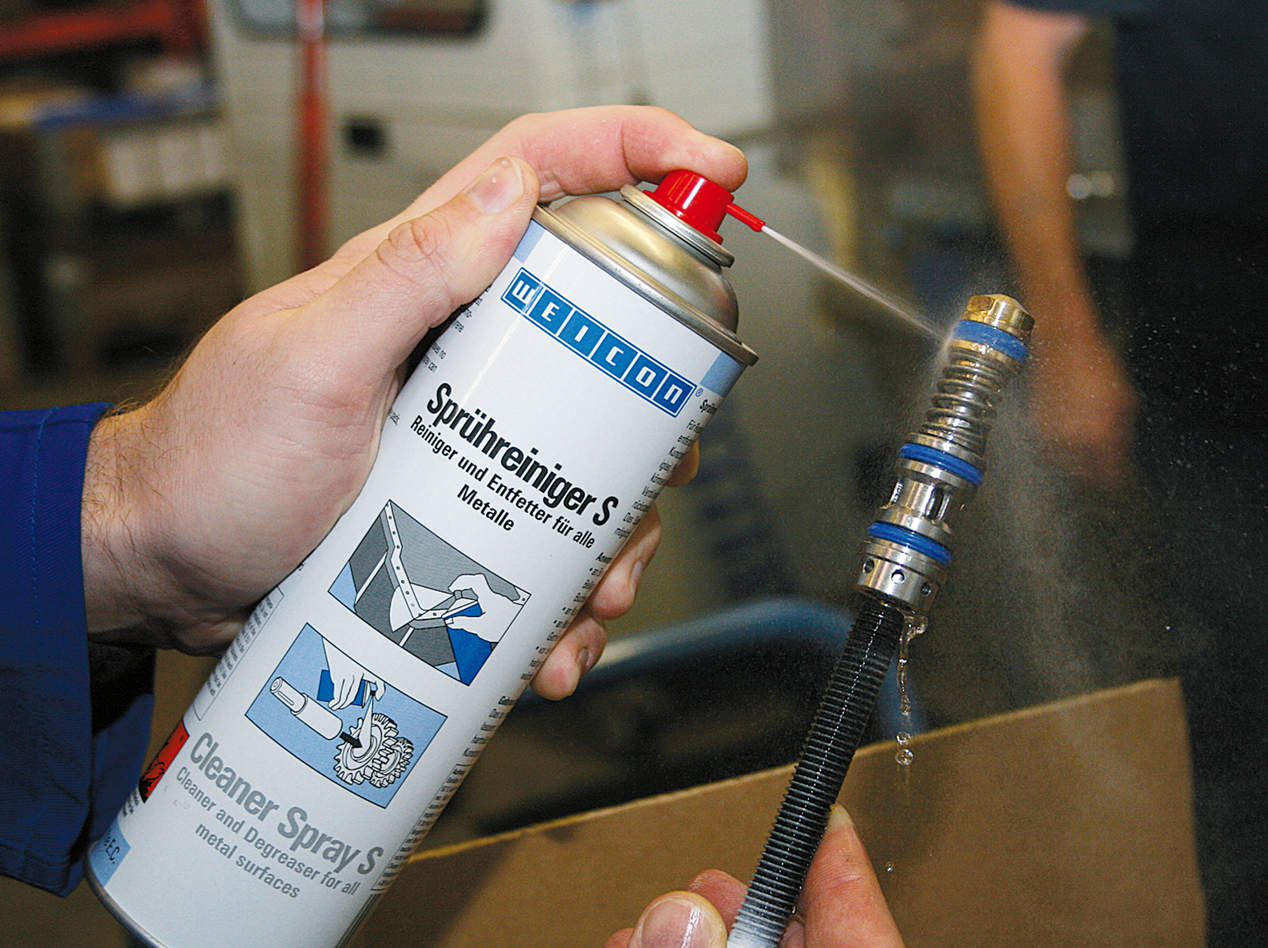 It is designed for cleaning and degreasing metal surfaces though it may also be used on glass, ceramics and other hearty surfaces. Plastic can be a little tricky as this spray is so powerful it can damage the surface and, as a result, a test on a hidden part of the plastic is suggested first.
How It's Used
Every can of Cleaner Spray S is supplied with a special valve that allows you to spray above your head when it's required (ideal for cleaning under cars). Using this spray is very simple.
Spray a suitable quantity onto the part or surface that you are cleaning.
Allow time to react and, if necessary, wipe with a clean cloth.
Repeat process as required.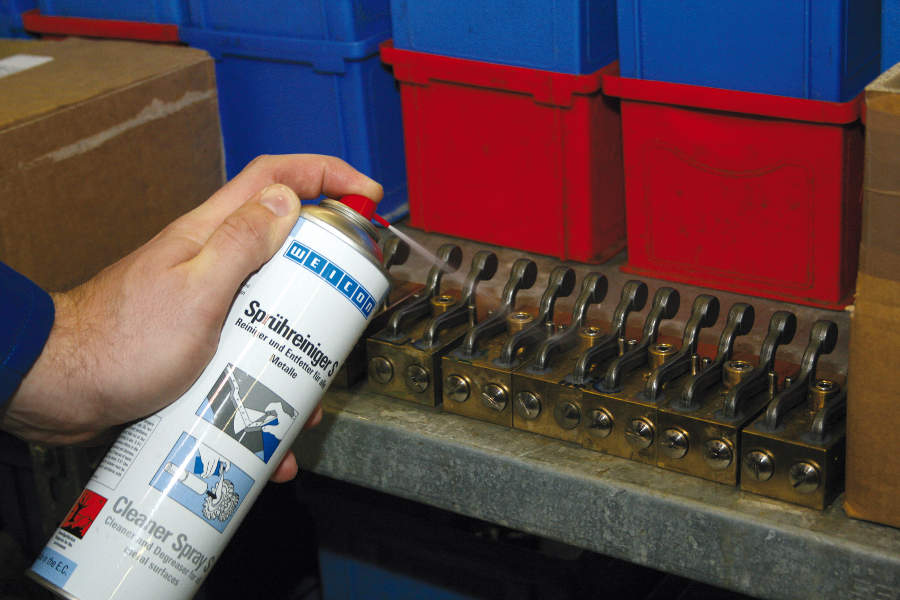 When it's sprayed, Cleaner Spray S will let off a slight, citrus-like odour. This is a colourless spray.
Availability
Cleaner Spray S is available now in 500ml aerosol cans.
The product page has all the usual links to this quality products Technical Data and Safety Data. Of course, if you do have any questions about Cleaner Spray S, or any other product in our growing range, please do not hesitate to contact us. We'll be happy to assist.