Cleaner Spray S is a powerful, industrial-grade cleaning and degreasing spray used on all kinds of metal surfaces. The thing is, this versatile cleaner can be used for a lot more than industrial applications. Sure, it's pretty powerful but so is some of the dirt, grime and grease found around the house and the home workshop.
To put our new cleaning spray to the test, we decided to use it on a metal door handle that was caked in a thick layer of grime which had built up over decades. Let's skip over the bit about why the handle had been allowed to get so dirty in the first place (partly my fault) and focus on the results shall we?
As the video below demonstrates, Cleaner Spray S did really well. It was dead-simple to use and effectively cleaned the handle.
Where else can you use Cleaner Spray S?
Cleaner Spray S can be used for a lot more than cleaning door handles. In addition to all kinds of metal, Cleaner S is perfect for cleaning glass, ceramic and other hearty surfaces. It also evaporates away once its' done its' job, leaving behind no messy or unsightly residue.
Because of this combination of features, Cleaner S is used around the world for things like…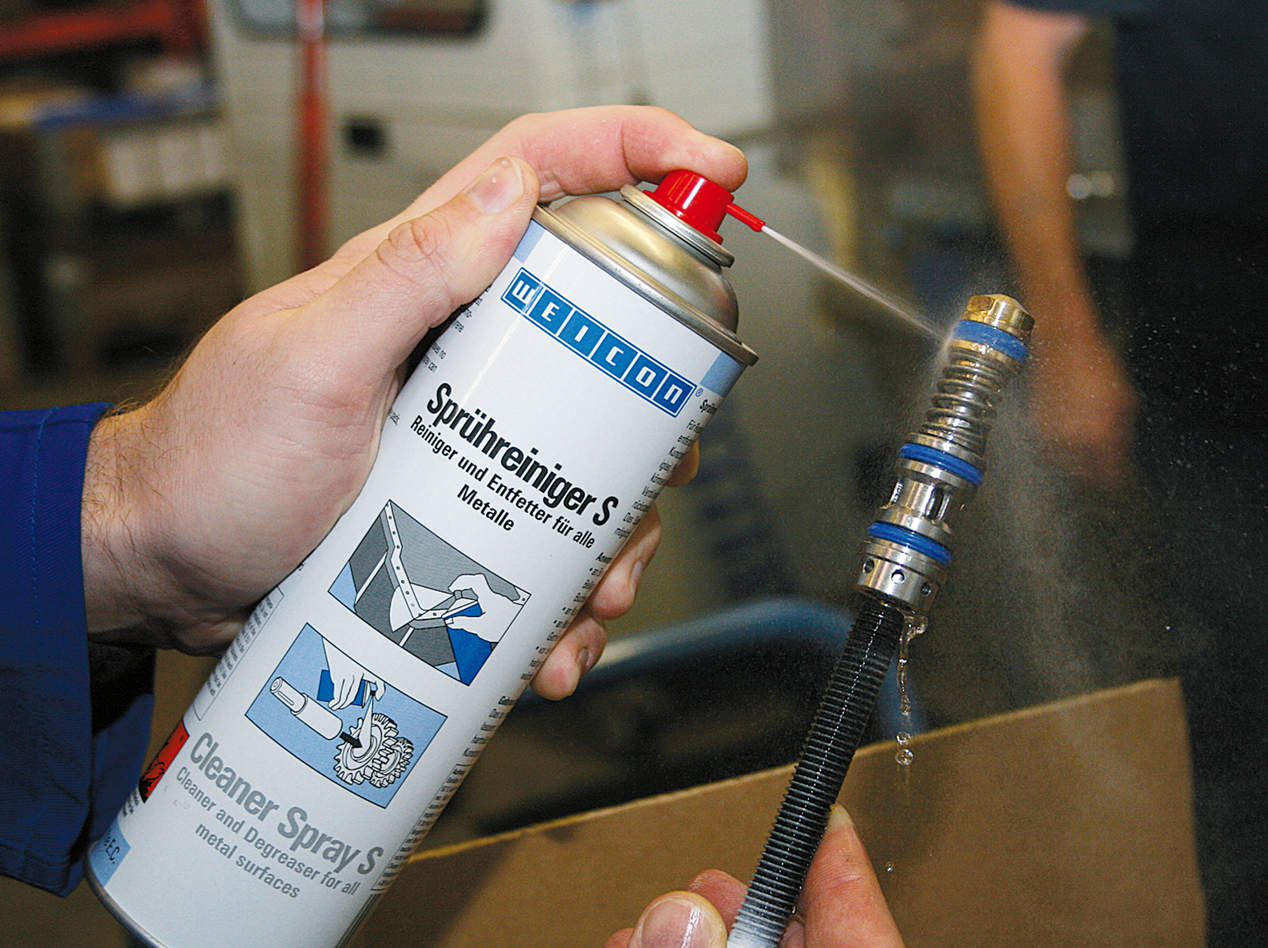 Cleaning brakes, gears and automotive parts.
Degreasing oily surfaces.
Cleaning glass or metal before it is bonded/sealed with elastic adhesives or silicones.
Cleaning work benches, tools and components.
Cleaning boat parts.
These are just some of the many applications for this high-grade cleaner. There are, of course, many, many more. The only thing that limits it is a by-product of its powerful nature which makes it unsuitable for many painted or plastic surfaces. Cleaner S can damage these kinds of sensitive materials so before using it on anything like this, we usually suggest running a small test on an unseen part just to be safe.
Availability and More Information
We stock Cleaner Spray S in 500ml cans and can ship to anywhere in Australia. For more details on pricing, technical characteristics and the capabilities of this outstanding cleaner please visit our dedicated Cleaner Spray S product page.