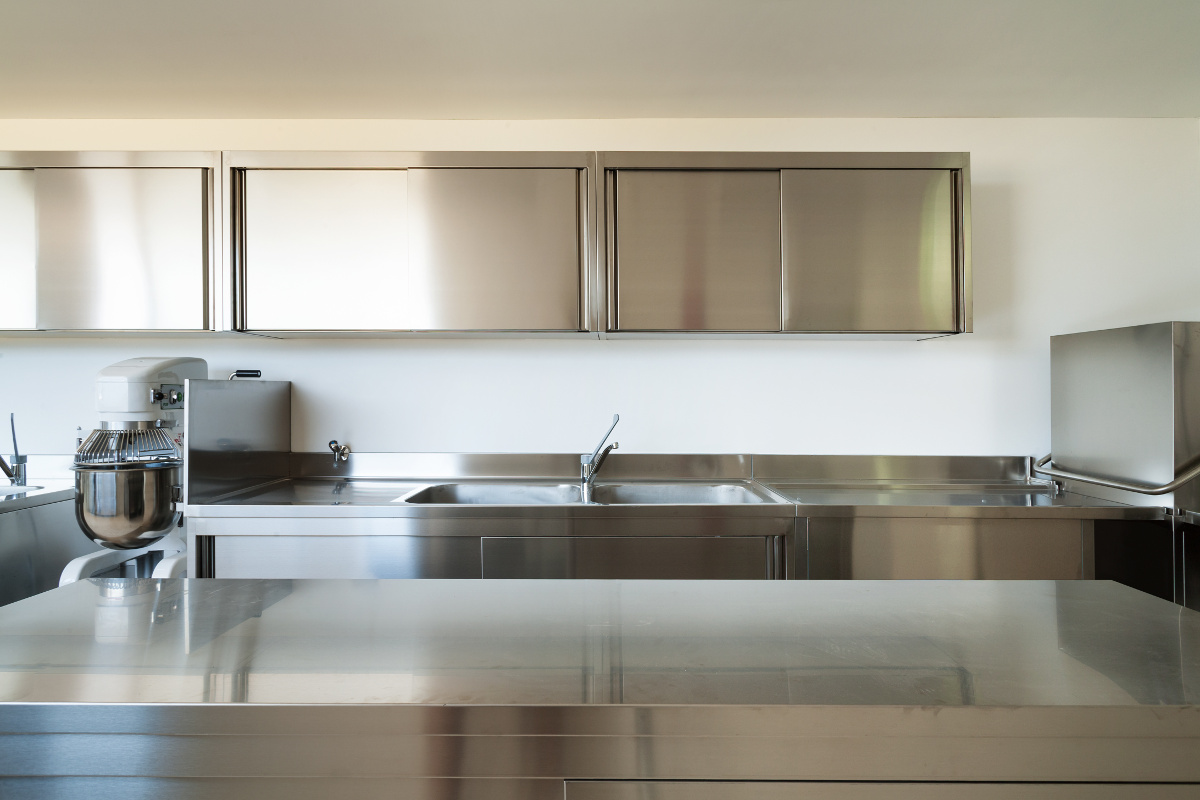 Kitchen Goals!

I'm sure you hate it when you go to the trouble of cleaning the stains and grime off the stainless steel surfaces in your kitchen, bathroom and laundry leaving them shiny and clean; then you come back a short time later and find the surfaces you just cleaned covered in grubby, oily fingerprint marks. I'd bet you'd prefer those stainless steel appliances were as care free to clean and maintain as you thought they would be when you installed them.

Remove and Prevent Fingerprint Marks on Stainless Steel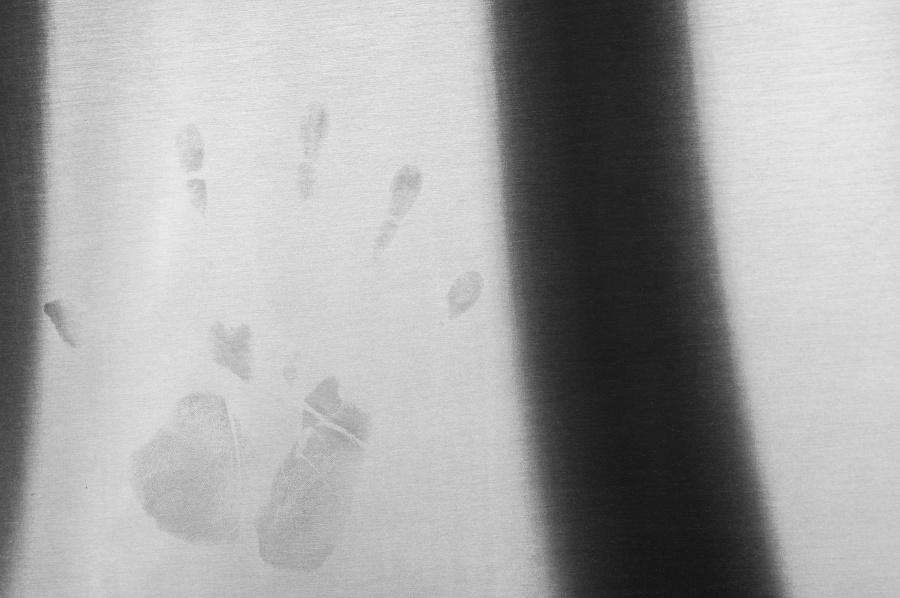 Thankfully this can all be prevented by using Weicon Stainless Steel Care Spray.
It's an all-in-one product that cleans, polishes and protects stainless steel
surfaces. It even leaves behind a protective film that repels water and prevents fingerprint marks from ruining the appearance of your bright shiny appliances and surfaces. With stainless steel finishes becoming more popular than ever, it is
important consumers know that these surfaces still require cleaning and
maintenance if you want to keep them looking shiny and perfect.

Which is why everybody needs a can of Stainless Steel Care Spray handy. Look
around your house and take notice of the stainless steel surfaces, you probably
have more than you realised. This great product will help to keep them in top shape.


Clean, Polish and Protect a Range of Stainless Steel Surfaces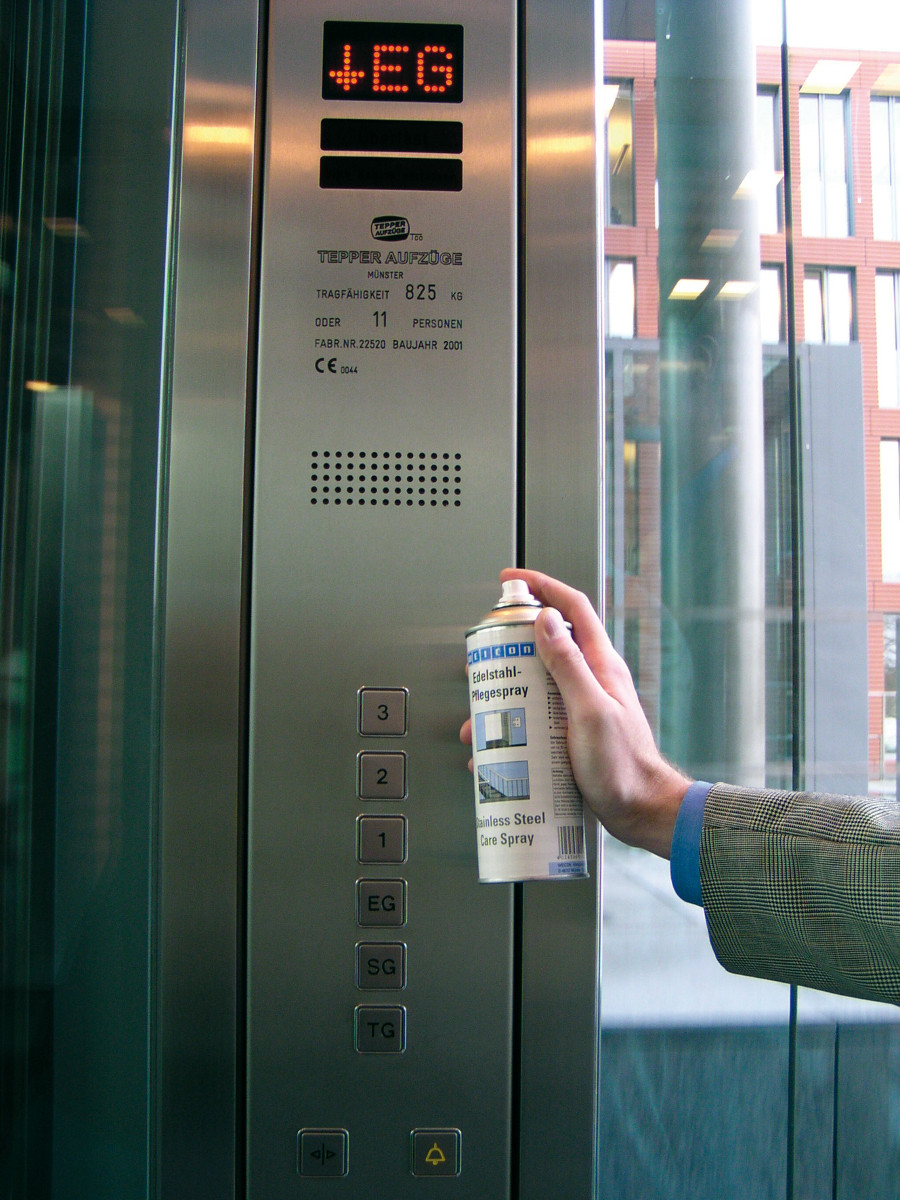 . Weicon Stainless Steel care spray works on all stainless steel surfaces
making it perfect for both commercial and domestic use. Some of the many
surfaces that can be cleaned and maintained with it include:

• Stainless Steel Fridges, Freezers, Dishwashers and Cooking
Appliances.

• Stainless Steel Range Hoods and Exhaust Flumes.

• Polishing Stainless Steel Objects and Accessories.

• Stainless Steel BBQ's.

• Marine Parts and Fittings.

• Commercial Surfaces such as Elevators and Escalators to reduce the impact
of high wear.

Stainless Steel Care Spray is not food grade however so it can't be used on any
cooking utensils or surfaces intended for constant direct contact with food. If it's a
food grade cleaner for metal surfaces that you are after, you should have a look
at Weicon Metal Fluid Spray which is NSF registered for use in sensitive and
sanitary areas.



Technical Information for Stainless Steel Care Spray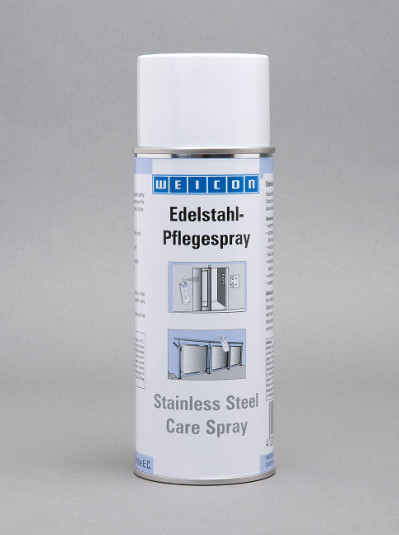 So, it sounds like the product for you but you just want to make sure it ticks
all the boxes. Here's the boring technical stuff.

Weicon Stainless Steel Care Spray
Colour
Transparent
Scent
Almost Odourless
Temperature Rating
-20C to 130C
Shelf Life
24 Months
Pack Size
400ml









We are now offering great low prices on this care spray and you can
also take advantage of the discount prices offered for bulk orders and free
delivery on orders over $100. Click the button below to visit our shop.