Whether you're patching a hole in a tarp, bundling cables or joining plastic sheets, our Adhesive Book Binding Cloth Tapes are a good option.
These strong, waterproof cloth tapes are available in a selection of colours and feature a high-tack adhesive and very high tensile strength. In this post, we cover a few of their main features and some of their more popular uses.
#105 Cloth Tape Properties.
These tapes are made using a strong, high tack natural rubber adhesive and a high tensile rayon cloth backing that is sealed with polyethylene for a smooth, waterproof finish.
We keep these tapes in Red, White, Blue, Black, Yellow and Green Colours which makes them a good option for colour coding work. All rolls measure 48mm Wide and are 25 Metres Long.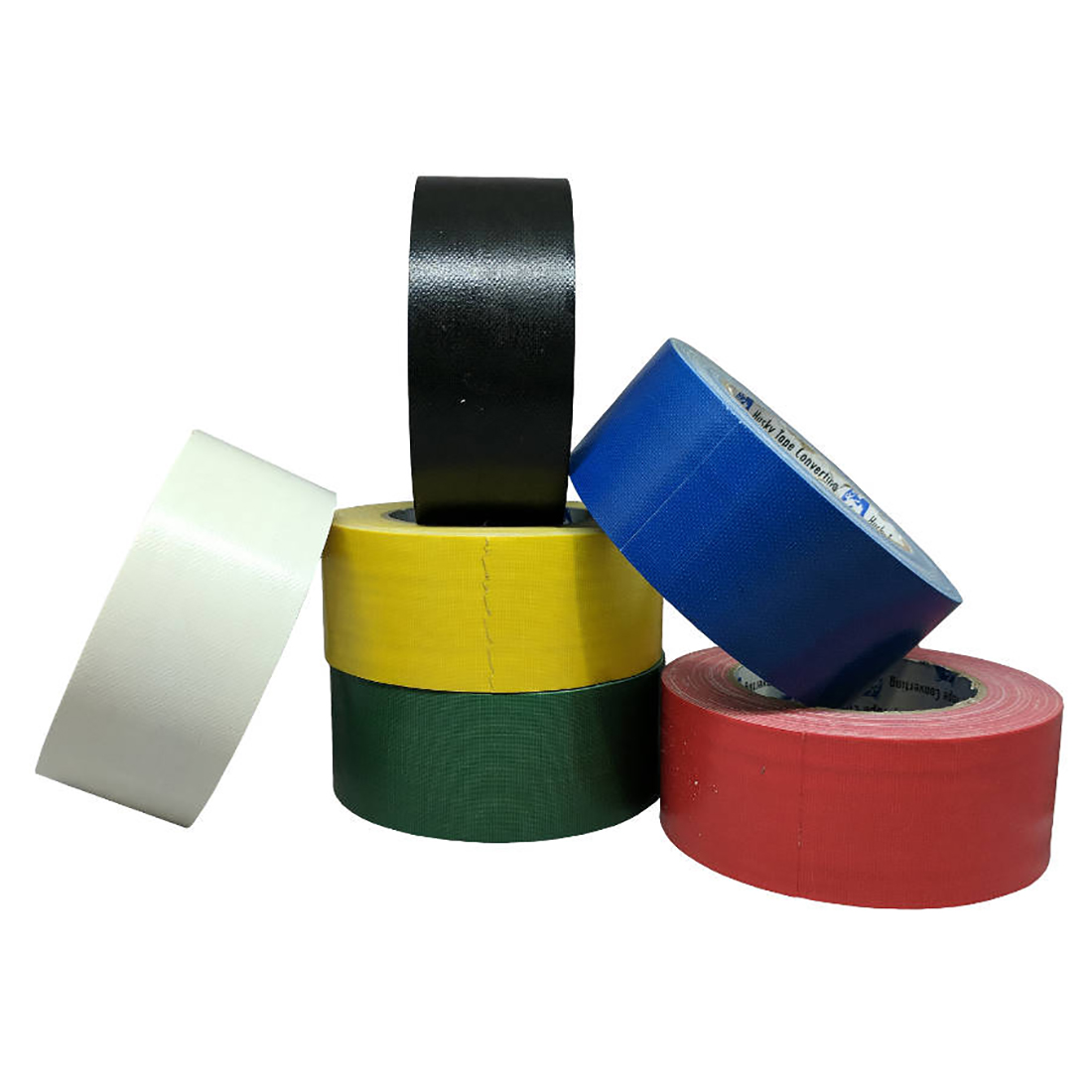 ✔
Waterproof
✔
High Tensile Strength, Can Be Torn By Hand
✔
Available In 6 Non-Reflective Colours
✔
High Tack Adhesive Sticks to Most Surfaces
✔
Withstands Up To 60°C

Learn More or Buy Now.
Typical Uses for our #105 Waterproof Cloth Tapes.
These versatile tapes are used for all kinds of things. We've seen them employed in everything from DIY Repairs around the home to heavier duty industrial applications. Some of the more common applications we see for them include:
Repairs to tarpaulins, tents and ground sheets.
Joining plastic sheets.
Securing and covering joins in flooring.
Covering lighting, audio or data cables to prevent tripping hazards.
Waterproofing and sealing.
Colour coding of cables, leads and other objects.
Bookbinding and repairs to books and folders.
These are just some of the many uses we've hard about. There's many, many more that we haven't. If you would like assistance deciding if these waterproof cloth tapes are suitable for your applications, don't hesitate to contact us. We'll be happy to assist in any way we can.