Most of our would have experienced the joy of removing an old label or sticker. Especially if it's been there a while, getting it off without leaving bheind little scraps or adhesive residue can be a real challenge. Even more difficult is removing the adhesive residue if it has separated.
Do make this process easier, our partners Weicon have developed their Label Remover Spray.
This fast, simple and easy to use spray on solvent can be used to remove a wide variety of labels, stickers and adhesive residues. In this post, we explain where it can be used and how to use it correctly for the best results.
Where Can Label Remover Spray be Used?
This spray can be used to remove most common labels and stickers. Specific exmaples include...
Paper labels.
Labels or stickers with rubber-based adhesives.
Labels or stickers with acrylic based adhesives.
Price tags / labels.
Product stickers.
Car window stickers and/or vignettes.
Labels with pressure-sensitive adhesives.
Adhesive residues.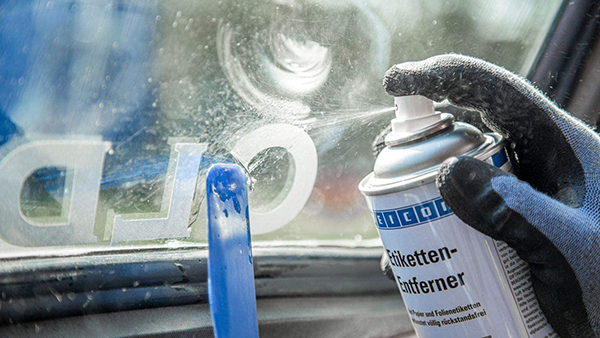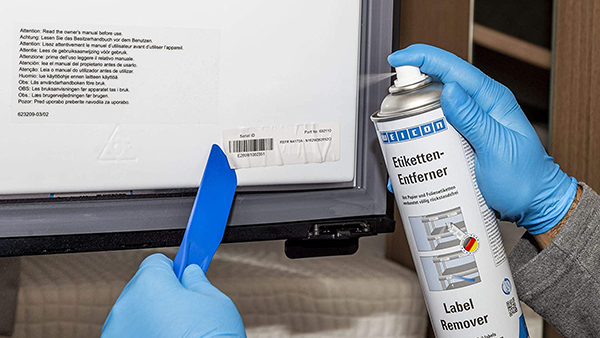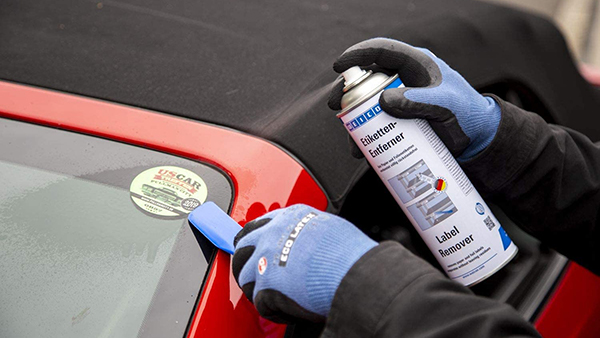 Even though it penetrates the label and the adhesive (it's not great with foil labels for that reason, it can't get to the adhesive) Label Remover is gentle on the surface the sticker is stuck to. It is suitable for many surfaces such as glass, metal, wood, foil and plastic.
How Do You Use It?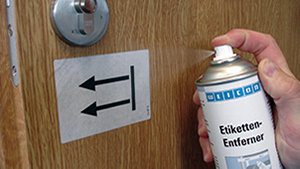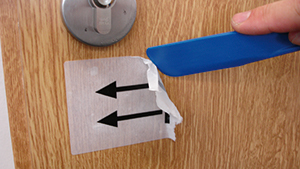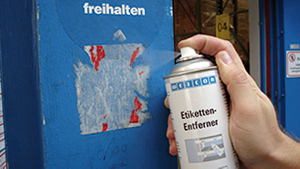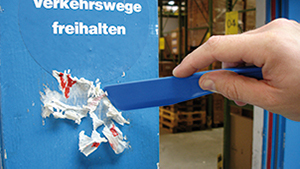 Using this spray is fast and easy.
Spray on the label thoroughly, leave on for approx. 1 minute and remove slowly. In case of stubborn residues, repeat the procedure and, if necessary, remove mechanically using the spatula (one is included with each can) then spray again and wipe with a cloth.
A new application of labels can be carried out without any problems, as the label remover evaporates without leaving any residue.
Other Benefits.
Each can of this effective label removing spray comes with it's own spatula. This can help with the clean removal of particuarly stubborn labels and adhesive residues. The spatula has been designed to be strong, gentle on surfaces and to rest comfortably in the hand.

Another benefit of our Label Remover Spray is the fact that it evaporates without leaving bheind any residues that need cleaning. This also means you can apply and new sticker to the surface after you've removed the old one.

Label Remover is also colourless so it won't leave marks or stains. It has a citrus smell to it which, in our opinion, isn't too strong or over-powering the way some solvents can be.
Where to Buy.
Weicon Label Remover Spray is available directly from our online store. Click the button below to go directly to the product page for more information, bulk pricing and specifications.
---