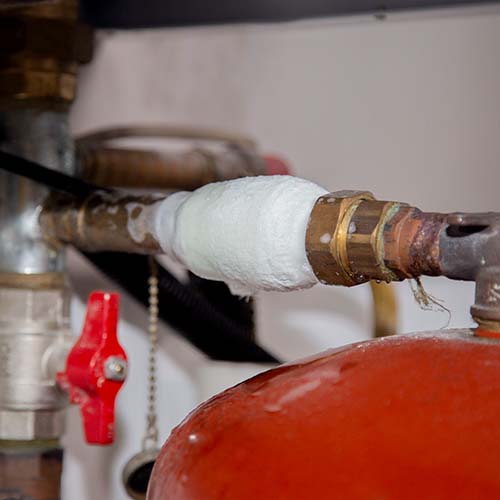 If you're looking for a tape to seal a small hair line crack or leaks around the thread, this post probably isn't what you're looking for.
If you're looking for a more robust pipe repair tape capable of handling higher pressures and providing a permanent fix, read on.
In this post, we introduce our Weicon Pipe Repair Kits. These kits contain two parts; a steel-filled epoxy putty to fill holes and spread over the leaking area and a impregnated tape that goes on like an overwrap bandage before setting hard. Together, they provide a permanent, high pressure resistant solution for fixing all kinds of metal and plastic pipes.
The section below provide more information on how to use these products to fix a pipe. We also cover a few of their main specifications.
What's In A Pipe Repair Kit.
Each pipe repair kit is supplied with the following:
1 x Steel Repair Stick.
1 x Resin Impregnated Fibreglass Tape (3 Sizes Available).
A pair of gloves and assembly instructions.
You won't need any additional tools to fix pipes with this kit. The Repair Stick can be mixed by hand. All you'll need is something to roughen the surface if possible and water to activate the tape.
What Kinds of Pipes Can They Be Used On?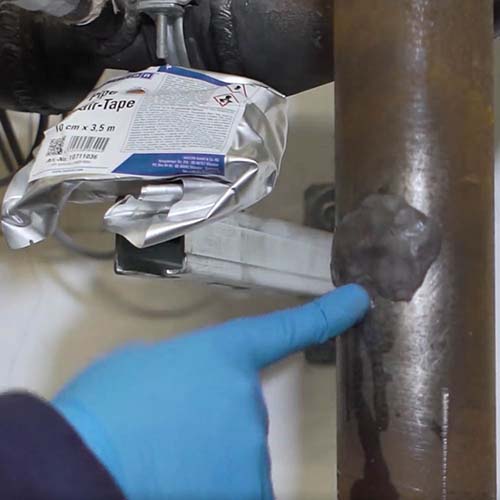 These leak fixing kits are compatible with.
Stainless Steel.
Rubber.
Aluminium.
Copper.
PVC.
Polyethylene.
Polypropylene.
Most other Plastics.
Fibreglass.
Concrete.
Ceramic.
As an added benefit, they can be used on dry or wet areas and even applied underwater.
Approvals and Technical Specifications.
Our PIpe Repair Kits are manufactured in Germany and used around the world for everything from fixing leaks around the house to heavy-duty industrial applications in power plants, sewage plants and chemical processing facilities.
They offer excellent chemical and pressure resistance and are able to withstand exposure to continuous temperatures up to 120°C with short-term spikes to 150°C (the tape can handle this permanently). They can be used to seal pipes carrying potable water as they are certified in accordance with NSF ANSI 61 for use in food and beverage applications.
How to Use a Pipe Repair Kit to Fix A Leaking Pipe.
Using our Pipe Repair Kits.
These Pipe Repair Kits are designed to be very easy to use. They require no special tools and limited surface preparation. The steps below outline how the system works (instructions are also included with each kit) while the video available on the product page also gives a good overview.
| | |
| --- | --- |
| | |
| Remove Pressure from the Pipe | |
| | |
| --- | --- |
| | |
| Roughen the Surface (If Possible). Clean If Needed. | |
| | |
| --- | --- |
| | |
| Portion and Knead the Repair Stick | |
| | |
| --- | --- |
| | |
| Apply Repair Stick to Leak | |
| | |
| --- | --- |
| | |
| Dip Repair Tape into Clean Water | |
| | |
| --- | --- |
| | |
| Wrap around the Pipe and Moisten the Tape | |
| | |
| --- | --- |
| | |
| Wait 30 Minutes for the Tape to Fully Cure | |
---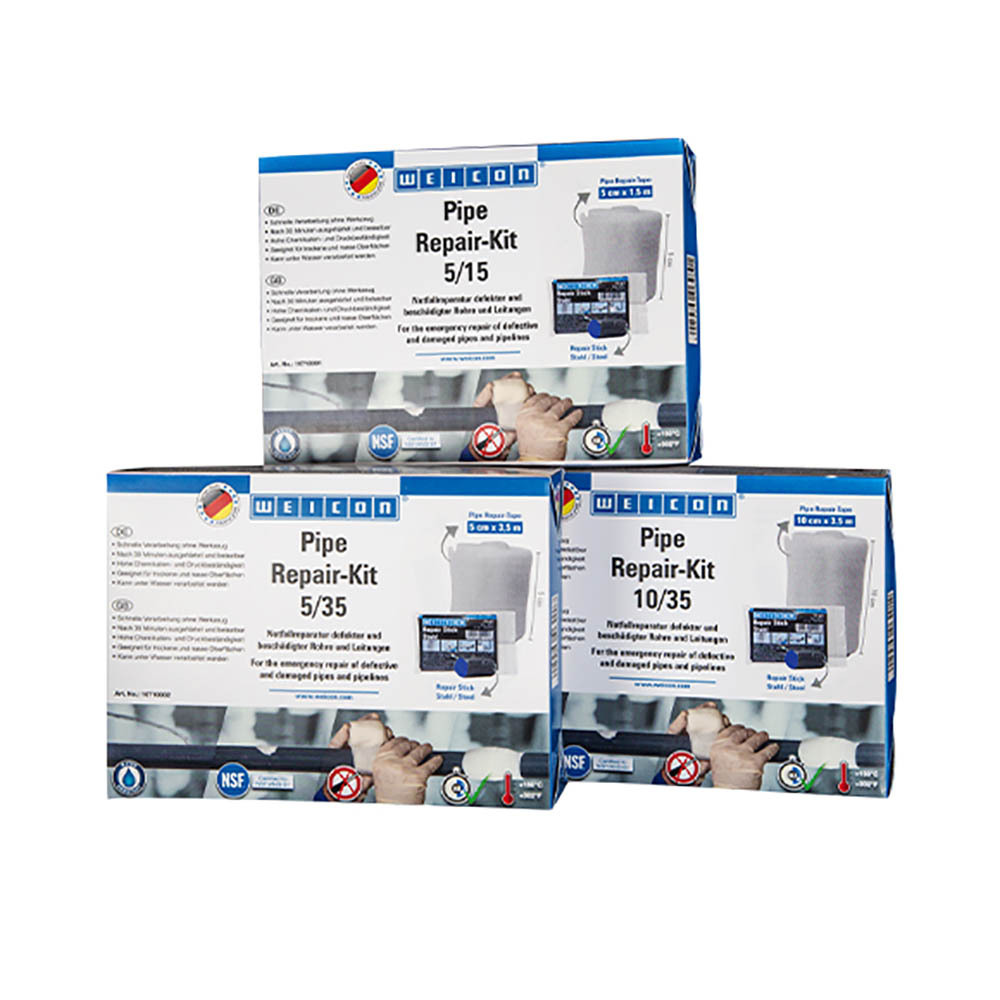 ✔
Permanent Sealing of Leaking Pipes.
✔
Sets Hard in 30 Minutes.
✔
Approved for Drinking Water (NSF).
✔
High Presssure Resistant.
✔
No Special Tools Required.

Learn More or Buy Now.