Watch the video to see how it works!

One thing we know is that no matter how much you spend, over time the guttering around the roof of your house will eventually succumb to Australia's notoriously harsh climatic conditions. The most common problem is corrosion which can be a huge issue, especially for the many houses positioned close to our expansive shoreline, constantly bombarded by salt spray. Eventually, your guttering will become wrought with rust, pitting and if left unchecked may even corrode completely, leaving huge holes that will leak water into unwanted places when it rains. Let's be honest, we can't all just replace our gutter work every time we notice some corrosion or leaks, that would cost a fortune. Luckily, we have a fast and inexpensive solution that both helps fix the issue and can be delivered straight to your door!

What is Weicon Allround Sealing Spray?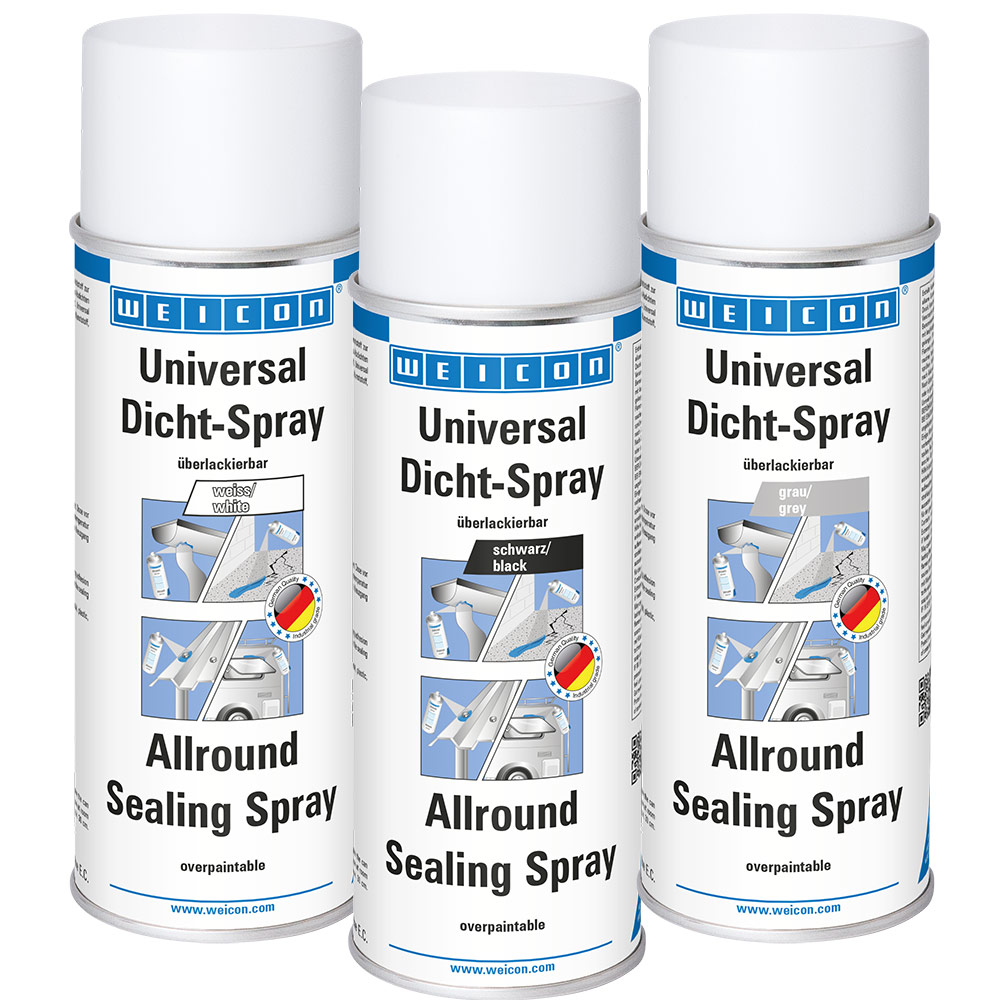 Allround Sealing Spray is essentially a sprayable rubber compound that sets hard to form an elastic barrier designed for sealing holes, cracks and a range of other leaking areas. As well as metal surfaces such as gutters and flashing, it's also been designed to adhere well to a range of other material types including stone, plastic, enamel and even wood, making it an extremely versatile sealing solution for both indoors and outdoors.
Allround Sealing Spray's Styrene Butadene Rubber basis means it will last a long time in external environments, even when constantly exposed to weathering influences such as rain, UV and ozone. It can even be painted over for when visual appeal is essential.
Available in either black, white or grey, this product is sure to amaze you with it's versatility. It's the perfect product to have in your workplace or home to save you from a soggy situation!
How Does it Work?
Luckily this is one product that even the least handy of us will be able to use with ease. Just follow these 2 simple steps:
1. Give your gutters a good clean
Dirt, leaves and other gunk can exacerbate corrosion by helping to speed up the process. So you first need to give your gutters a good clean. If you want some help with removing some of the tougher caked-on grime, we recommend trying Weicon Surface Cleaner Spray.
2. Shake the Can and Spray Away!
Next, all you need to do is open the can, point and spray away. Be sure to cover the area and surrounding areas entirely. You can even use several coates as sealing spray will set even on top of its self.
To see how it's done, plus a whole other range of applications for Allround Sealing Spray, watch the video above.
How can I repair the larger holes in my gutter?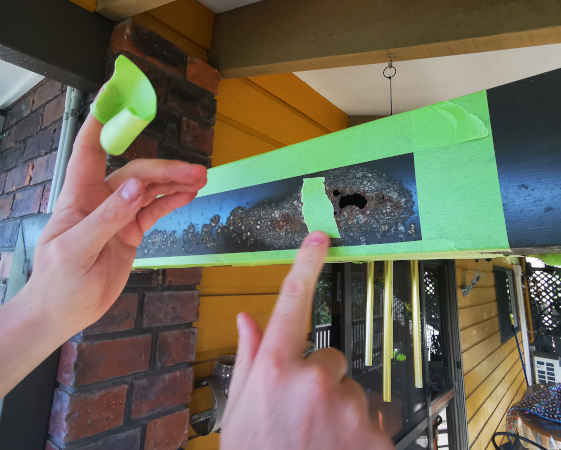 Did you know that you can even repair larger holes that have formed in your gutter with Allround Sealing Spray. The trick is to first create a backing for the spray - for this you can use a masking tape or similar product.
Once you've applied the backing tape over the entire area like in the picture beside, simply spray over it with Weicon Allround Sealing Spray making sure you cover the entire area plus some extra on all sides.
When the spray has set, the area should be leak free, leaving your gutters to function as they were meant to.
To get your hands on this Amazing Product, click the shop now button below.