Looking for the perfect product to protect high-traffic surfaces in your truck, ute or van?

If you've found your way to this article, it's likely that you have are already aware of the effect that constant wear and tear can have on the surfaces in your delivery van, truck or utility vehicle. Over time, minor scuffing and scratching can give way to deep gauges and heavy soiling that simply cant be removed or repaired. This leads many people to look for a material that they can use to protect these high-traffic areas and thankfully, we have just the right material for you...
Big Rib Rubber Matting
Our Big Ribbed Rubber Matting is a hard wearing, abrasion resistant sheet manufactured from a quality SBR (Styrene Butadiene) formulation designed to last a long time. It is available in 2 different thicknesses (3.5mm & 5mm) and comes on a roll 1830mm wide, which will cover the width of most standard van interior's or ute tray. If you are after a particular size, we are also able to cut it to your requested size, or you can choose form one of our pre-cut mats.
The Perfect Rubber for Creating a Non-slip Surface
Applications for our Big Rib Matting aren't limited to vehicles either. We've had customers purchase it for creating anti-slip surfaces in a whole range of different applications. Cattle trailers, non-slip ramps for scaffolding and other walkways and protection for factory and garage floor surfaces. The material is highly abrasion resistant and can handle the harsh effects of UV, meaning you can use it indoor or exposed to the elements (like on the back of a ute).
Also Looking for a Good Glue for Bonding Rubber to Metal?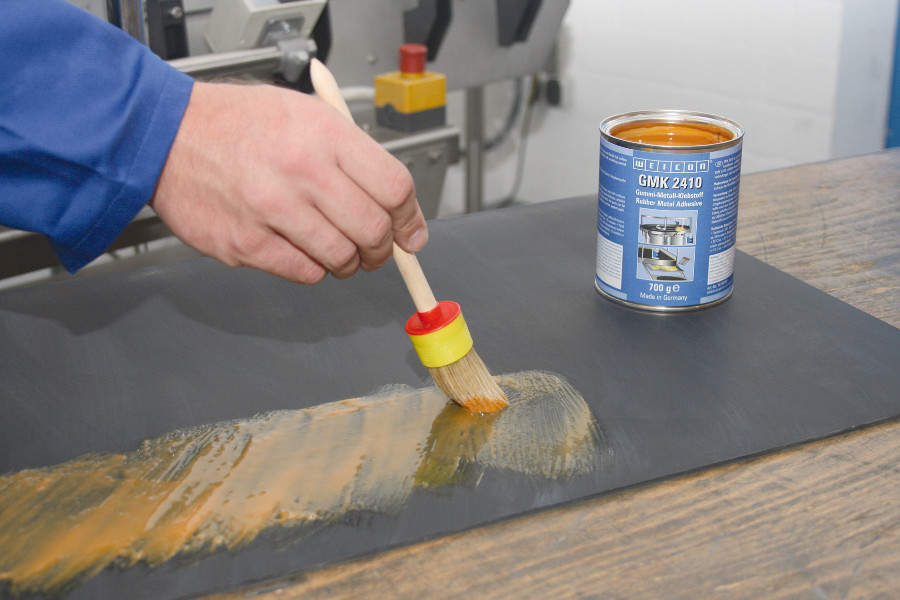 Weicon GMK 2410 is a contact adhesive specially formulated for bonding rubber to metal, making it the perfect choice if you are planning to bond our ribbed rubber to a metal surface. It's also compatable with a range of other surface types, which you can find out more about here. It's available in a range of pack sizes so you can order as little or as much as you need. The best part is it can be applied with a brush to speed up application to large surface areas. To get your hands on some, click here.