So you're looking for an adhesive that can be powdercoated?
If you've finally found your way to this page then like many others have before, you are looking for an adhesive that will be able to withstand the high temperatures involved for powdercoating while still allowing the coating to stick to it's surface. Well look no further because we have the solution for you! Weicon Flex 310 M HT200 High Temperature Adhesive has been purposely engineered for that application.
Want to know how it works?
Well, unlike silicone-based adhesives that will withstand the heat but not allow the coating to stick, Weicon Flex 310 M HT200 High Temperature Adhesive is an MS Polymer. This is a special synthetic formulation of adhesive that is compatable with powder coatings and most importantly, can withstand the elevated temperatures that powder coating ovens operate at. This amazing product can handle elevated temperatures up to 200ºC for 30 minutes which means it will withstand the heat exposure of nearly all powdercoating ovens or lines. Dont believe us? Check out the video below to see it in action.
OK, I'm convinced. Give me more details!

Weicon Flex 310 M HT200 is grey in colour, to match the steel that it is most commonly used on. Once dry it is suitable for applications both indoor and outdoor. It is available in
standard 310ml cartridges that will fit any conventional dispensing gun. If you don't have one, we sell them here. Because of it's ability to be powder coated. Flex 310 M HT 200 is perfect for a whole range of applications, including:
Sealing in heating and ventilation shafts that are colour coated.
As an adhesive for steelwork that passes through a powder coating line.
Repairs to containers and tanks, especially for refurbishment work.
Any applications where a silicone-like product is required, but silicone is not able to be used.
This fantastic product is currently flying off the shelves of our warehouse, so click the 'Shop Now' button to get your order in.
We've also got a hard-setting putty that can be powdercoated!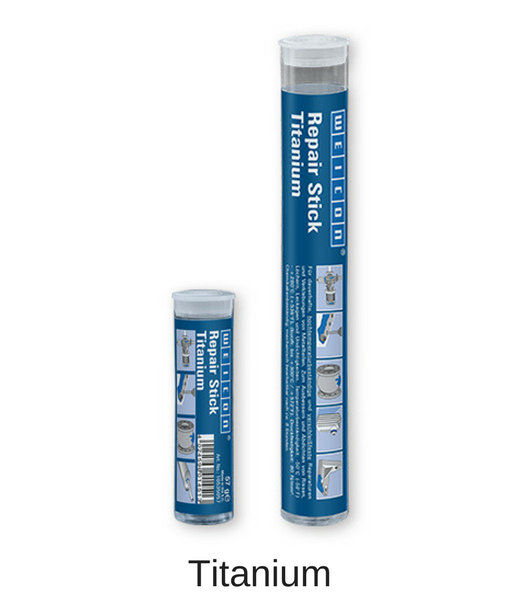 If unlike the Flex 310M you want a product that sets rock hard and can be used for all sorts of repair work that will require powdercoating, we suggest looking at Weicon's Repair Stick Titanium. It's an epoxy putty that can also withstand high temperatures (280ºC continuous) and be powdercoated. It bonds well to a range of different materials, in particular steel. It's perfect for patching, sealing and repairing holes prior to coating. Click here to learn more.