In Germany, a popular manufacturer of automatic coffee machines reached out for assistance in solving a bonding problem.
The issue was how to glue a combination of stainless steel and styrene-butadiene rubber (SBR).
In this short article we explain how the issue was solved using our Flex 310M Crystal MS Polymer Adhesive Sealant from Weicon.

The Bond Requirements.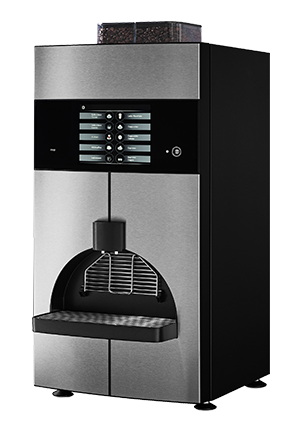 This particular application called for a few things.
An adhesive that would glue both Stainless Steel and SBR.

A transparent glue that would create invisible bond lines for aesthetic reasons.

A permanently elastic adhesive that would maintain bond integrity through the different materials expansion and contraction cycles.

A preference for an adhesive that is approved for use in the food and beverage sector. Even though it is only used on the casing, it's preferable for all components to be certified.
Flex 310M Crystal met all these requirements. Based on hybrid polymer technology, this adhesive sealant is permanently elastic and compatible with both of the materials.
Additionally, it is also completely transparent and creates crystal-clear bonds. Weicon Flex 310 M Crystal is ISEGA certified for use in the food and beverage industries.
Applying The Adhesive Sealant to the Coffee Machines.
The process adopted for manufacturing consisted of just a few steps.
First, surfaces were cleaned before the adhesive is applied. Weicon Surface Cleaner Spray was selected for this task as it is ideal for preparing plastic or metal surfaces before the bonding process.
Next, the adhesive was applied to the bonding surface.
The two parts were then joined and are left to cure for a full 24 hours. Assembly then continued with other parts of the machine.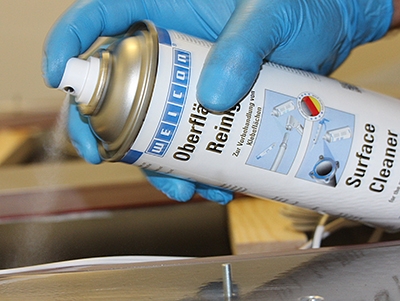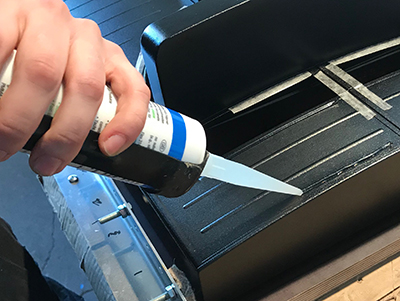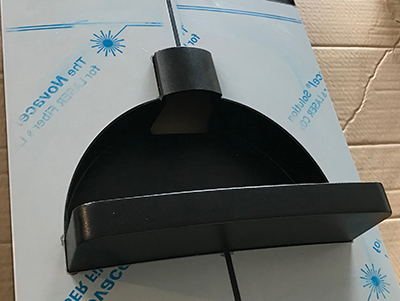 ---

✔
Transparent, Invisible Bonds
✔
Permanently Elastic MS Polymer
✔
Silicone Free
✔
High Bond Strength with Many Materials
✔
ISEGA Certified

Learn More or Buy Now.