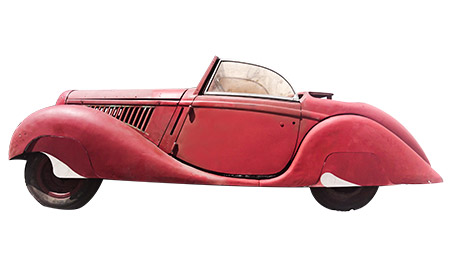 The sheet steel fender off an old Matford Car showed significant surface rust spots.
In the past, this had been solved with an angle grinder which wasn't the easiest process. Fortunately, a faster and gentler solution was found through the use of Rust Loosener Fluid.
In this post, we show the two steps that were used to make the repairs.
Step 1 - Cleaning the Steel Fender with Cleaner Spray S.
A necessary first step. Cleaner S is a powerful industrial cleaning spray that was used to remove any other dirt or grime from the surface.
It wasn't going to remove the rust itself, but it would make the process easier by ensuring it was just the rust left.
Step 2 - Removing the Rust with Weicon Rust Loosener Fluid.
After cleaning, the flash rust was removed with Rust Loosener Fluid in combination with a sanding fleece.
This process was fairly straight-forward as the spray is easy to use. Simply spray onto the surface and allow time to react. Repeat as necessary.
This rust treatment spray has an excellent capillary action which means it penetrates and loosens rust in extremely small spaces.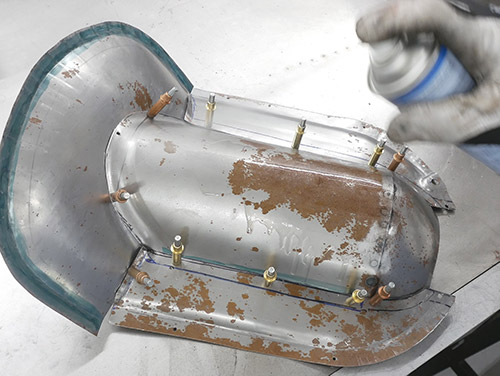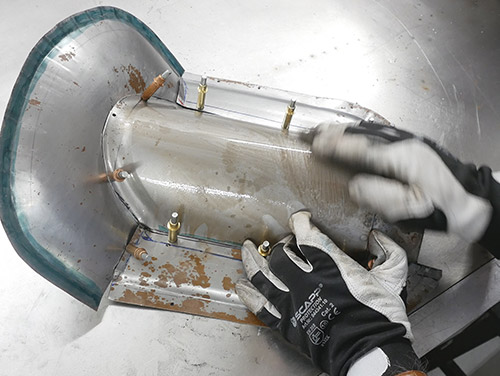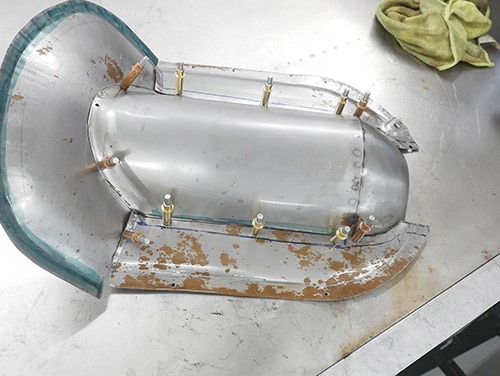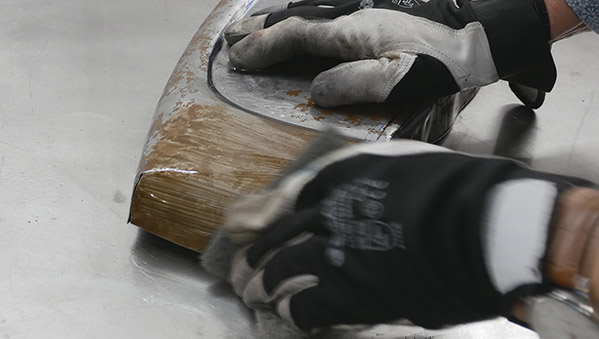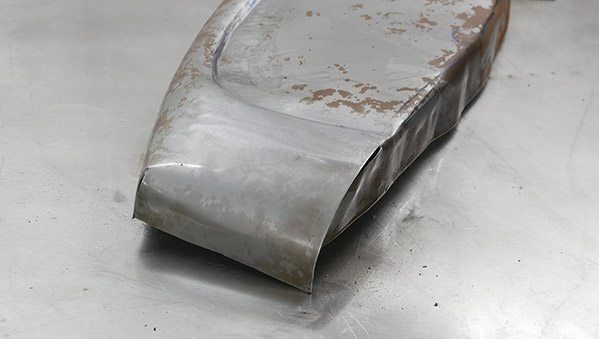 Ongoing Protection from Rust and Corrosion.
Another benefit of using Rust Loosener Fluid for this job; it provide ongoing, lasting protection against corrosion and oxidation. As a result, further treatment was not necessary and the part was able to be refitted to the vehicle.
---

✔
Loosens Corroded, Oxidised or Rusted Parts and Components
✔
Excellent Penetration Properties and Creep
✔
Effective Cleaner
✔
Provides Ongoing Protection from Rust and Corrosion.
✔
NSF Approved for Food Grade Areas If Required.

Learn More or Buy Now.