Filter By Width

Filter By Colour

Filter By Stock

Filter By Price Range

Filter By Price Range

Filter By Brand
Self-Amalgamating Sealing Tapes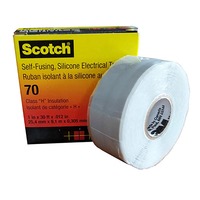 High quality self fusing silicone tape for demanding applications and long term performance. 3M 70 is grey, withstands elevated temperatures and has good UV resistance. This sealing tape fuses to itself instantly and is very long lasting.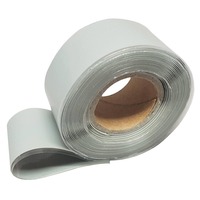 A versatile tape that can be used for everything from sealing pipes and hoses to general waterproofing and electrical cable splicing. This tape is easy to use, sticks to itself well and is available in convenient, 3 metre long rolls.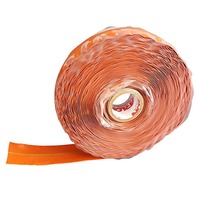 High quality Self Levelling Silicone Self Fusing Tape has excellent temperature resistance, dielectric strength and resiliency. It creates watertight, impenetrable seals and has a triangular cross section for a smooth surface finish.