Epoxy glues and adhesives are often turned to because of their high strength and material compatability. These types of glues are able to bridge larger gaps than many others and often have pretty good temperature resistance.
In some applications, there's other concerns though. In this post we're going to focus on one; which do you choose when you need to make a clear, invisble join.
Can an Epoxy Glue be as Transparent as Glass?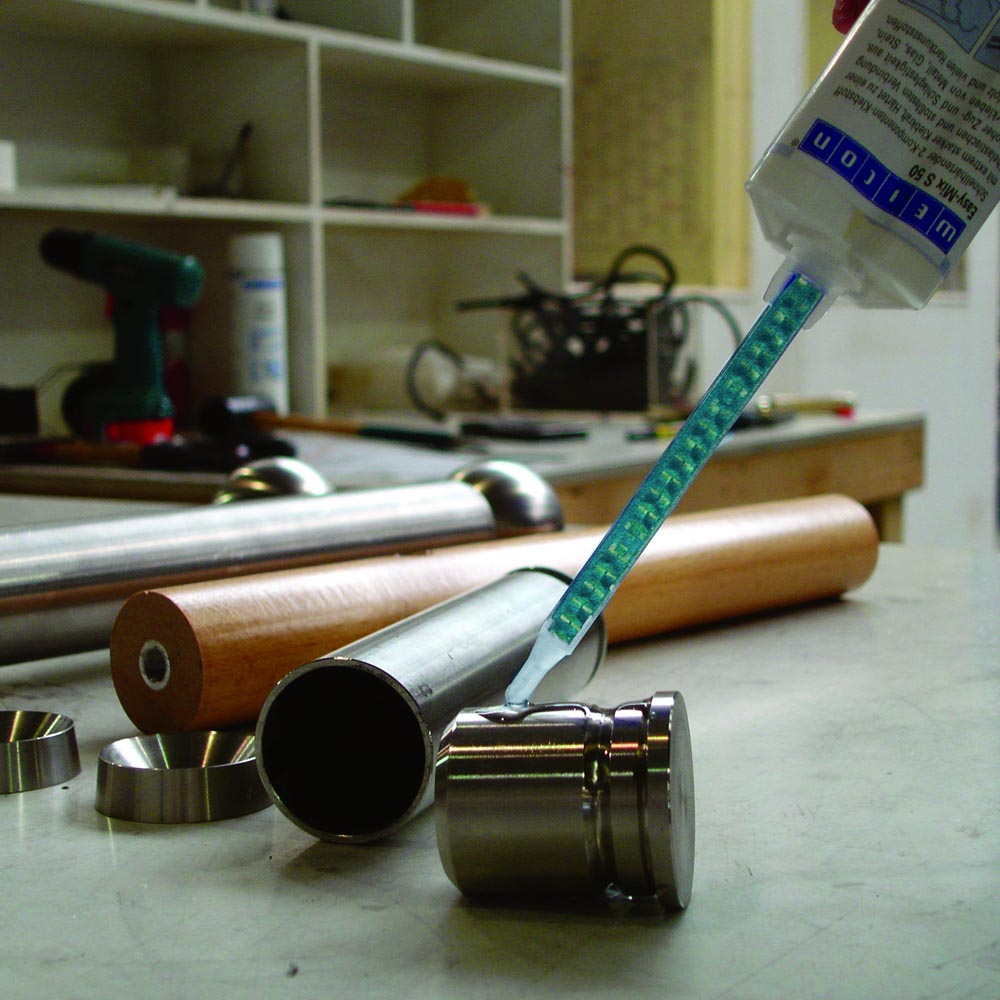 Yes, though not all are. There's many, many types of Epoxy Adhesives out there. Our range alone covers everything from putties and filled compounds through to liquid glues and casting epoxies. Many of these are coloured. Some are transparent but cure with that slightly yellowish colour typical of epoxies.
Our Easy-Mix N 5000 is the exception. This epoxy adhesive is highly transparent and a great choice for creating clear joins between a wide range of materials.
What Materials Can Easy-Mix N 5000 Be Used to Join?
Easy-MIx N5000 Epoxy is a 2 part, unfilled epoxy glue. It has a liquuid, fluid nature. It is also compatible with a large range of materials.
N-5000 Epoxy bonds well to Metals, Wood, Derived Timber Products, Stock, Brick, Conccrete, Ceramic and Glass.
This epoxy adhesive is also highly compatible with most types of rigid plastics (e.g. Nylon, Acrylic, Polycarbonate, ABS). It is also well suited for making invisible bonds on composite materials such as fibreglass, epoxy glass or polyester glass.
Unfortunately, like most epoxies, it will struggle with very low surface energy plastic types such as Polyethylene, Polypropylene and PTFE. N 5000 is not suitable for bonding rubber products.
How to use N 5000 Epoxy Adhesive to Make Clear Bonds.
The first step is to gather any tools you need and begin surface preparation. This involves cleaning both bonding surfaces. It at all practical, a slight roughening (sanding) will increase adhesive strength too.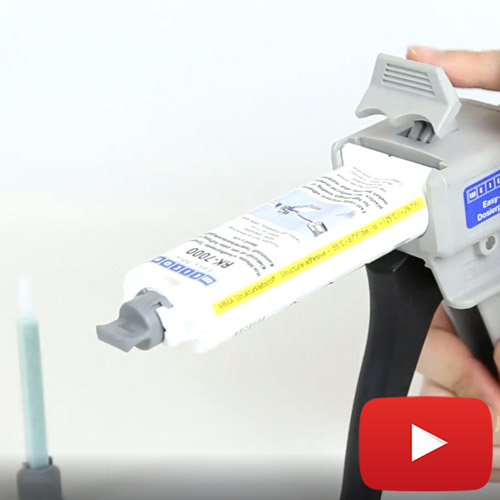 This epoxy glue uses our Easy-Mix System. This eradicates complex mixing and measuring and makes getting the right amount of glue, where you need it, simple.
Simply slot the container of N 5000 Epoxy into a compatible dispensing pistol (we suggest the Weicon D 50) and attach the Quadro Mixing Nozzle (one is included with each container).
That's it. When you pull the trigger the two parts that make up N 5000 Epoxy Glue will be mixed as they travel along the nozzle so that, by the time they reach the surface, you have a single homogenous adhesive.
The fact that the two parts of the epoxy are mixed as the travel through the nozzle helps minimise the chance of air bubbles in the resin.
Once mixed, N 5000 has a pot life of 20 minutes which gives you a good amount of time to position the parts. The glue will achieve 50% cure in around 3 hours and be fully set after 48 hours (depending on climate conditions). It can be applied in layers up to 2mm per cure cycle.
Once set, Easy-Mix N 5000 Clear Epoxy will be hard and rigid. It will also withstands temperatures between -50°C and +100°C.
For a quick overview of how the Easy-Mix Dosing System works we suggest having a look at the video. More information on application and use is also available on the product page, TDS, SDS and the label on the cartridge.
---

✔
Colourless / Glass Clear Once Cured
✔
Extremely High Adhesive Force
✔
Liquid, Self-Levelling Epoxy
✔
Compatible With Most Rigid Materials

Learn More or Buy Now.