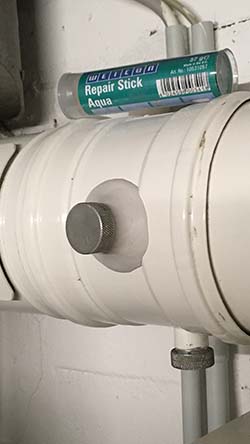 In this post, we introduce our Aqua Repair Stick.
This specially developed epoxy repair putty is fast, simple and easy to use. As the name suggests, it's also ideal for wet or submerged areas and it'll cure underwater.
Aqua Repair Stick is manufactured in Germany and trusted around the world because of it's strong adhesion, wide range of benefits, and long lasting performance.
In this post, we cover just a few of its' attributes and common uses. More information (including full technical specifications) is available on the product page.
What Is Repair Stick Aqua.
It's a two-part epoxy putty that is made with a specialised blend of epoxy resin with ceramic fillers. These fillers give the putty added strength when it's cured.
There's no measuring or mixing with any of our repair sticks. Simply cut off the amount you need, knead it in your hands until it's a uniform colour and apply.
The putty nature of this epoxy means it won't sag, run or drip and you can easily apply it in small portions if desired.
Once you've mixed it, you've got about 15 minutes to use it (pot life). Aqua Repair Putty will be 50% cured in about 60 minutes. Full cure will take 24 hours (all these figures can be accelerated if you heat it up while curing).

What Can I Use It With.
One of the main benefits of our Weicon Aqua Repair Stick is its excellent adhesive power. In many ways, this is one of the areas it sits apart from some of the competing products we've seen.
Many underwater repair putties either don't list an adhesive strength, or tend to have one that is far beneath the 6.2 N/mm² Aqua Repair Stick recorded on Aluminium (as per DIN 52383 standards). This is important as it has a direct impact on the putties ability to seal, stick and perform. It doesn't really matter how stong the epoxy is if it falls off.
Aqua Repair Stick also has excellent material compatability. It can be used with stone, brick, masonry, wood, fibreglass, epoxy, metal, ceramic, glass and most plastics (low surface energy types like HDPE or PTFE can be an issue).
| | |
| --- | --- |
| | |
| Cut With Any Knife. | |
| | |
| --- | --- |
| | |
| Apply By Hand. | |
| | |
| --- | --- |
| | |
| Strong Adhesion for Lasting Results. | |
What Is It Like When It Has Cured.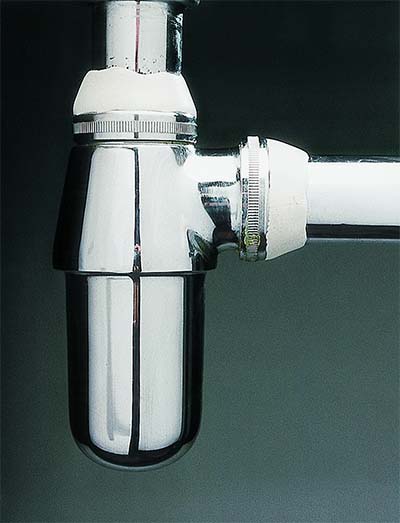 Once this underwater and wet area putty has fully cured, it'll be very hard. It's offical shore hardness is 65 Shore D, this is somewhere between a typical shopping trolley wheel and a hard hat.
The epoxy repair putty also withstands a whole host of factors.
It handles continuous temperatures between -50°C and +120°C. It will also tolerate short-term spikes to +150°C.
It has good UV and sunlight resistance and can be used indoors or outdoors.
It has good chemical resistance.
It can be used in salt water, chlorinated water and fresh water.
It is dielectric and has a low thermal conductivity rating.
Once Aqua Repair Stick has fully cured, it can be drilled, sawed, sanded, filed, tapped, machined or painted.
Where Is It Used.
Our Aqua Repair Stick is used all over the world for everything from small fixes in swimming pools to quick repairs to industrial pipes.
The list below is nowhere near comprehensive, but it covers a few of the more common applications we see.
Repairs, hole patching and reconditioning of fuel and water tanks
Repairs to radiators
Sealing around electrical switchboards
Repairs to sanitary installations
Swimming pool repairs
Sealing, fixing and patching heating, ventilation and air conditioning equipment
Light fitting repairs and sealing
Repair, crack filling, hole filling and recondition of components in the marine sector.
---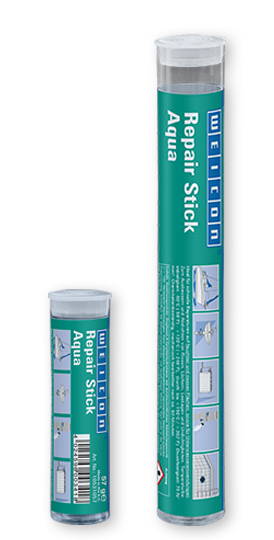 ✔
Works In Wet Areas or Underwater
✔
Excellent Adhesive Strength
✔
Compatible With Many Materials
✔
Fast, Simple and Easy to Use

Learn More or Buy Now.