Threadseal Cord & Tape
We're proud to be able to offer Weicon's revolutionary DF 175 Thread Sealing Cord which offers numerous advantages over conventional threadseal tapes. When combined with our comprehensive range of thread locking adhesives, we're proud to say that we have everything you need to seal any kind of threaded connection.
---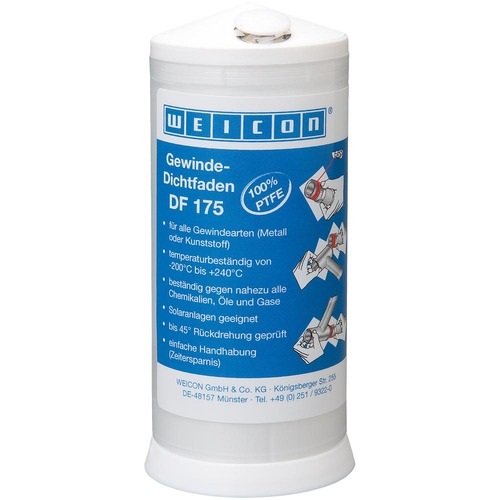 The easy way to seal threaded connections and permanently prevent leaks. Weicon Thread Sealing Cord is made from pure PTFE and eliminates the risk of tearing and separation of PTFE and carrier so often found with conventional Thread Sealing Tapes.